Via F.lli Cervi, 16 Peschiera Borromeo (MI) CAP 20068
info@giorgiofacchietti.com @giorgiofacchinetti3420
Discover Asti Mix and enter the world of mixology
Ambassador of Consortuim of Asti Spumante and Moscato d'Asti DOCG, Giorgio Facchinetti is the modern attractive face of the famous brand. With his passion and charisma, the bartender is very impressive with the star Italian sparkling wine. Due to which this tandem can boast of a special creative cooperation. Thanks to their versatility, Asti Spumante and Moscato d'Asti, have made a reputation for themselves as players on the mixology circuit. They are the perfect ingredients for making delicious, refreshing cocktails, in which the inimitable taste of the Piedmont's aromatic bubblies blends smoothly with new and tantalizing flavors, providing sometimes unexpected and delightful surprises.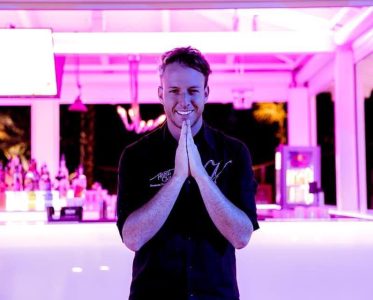 Asti's talented barman, the king of mixology
Giorgio Facchinetti leads the most inquisitive in the discovery of a special drink list. A journey in which the most creative nuances of Asti DOCG are exalted in surprising cocktails perfect for every occasion. Asti's talented barman proposes new and contemporary drinks that extol the versatility and natural characteristics of Asti Spumante and Moscato d'Asti. Piedmont's bubblies adored worldwide become the perfect ingredients for new and sophisticated concoctions.
Sharing ideas and projects
Giorgio himself talks about his mission in co-authorship with Asti: "My goal is to position Piedmont bubbles in the world of mixology, to give life to original and innovative creations."
He likes to call himself a modern bartender. In 2013, he took first steps at the Smash Bar, in the small town of Bonassola, a seaside town in Liguria. He fell in love and decided to dedicate body and soul to this profession. It was not a walk in the park, he collected failures and disappointments, he left Italy to grow. And he did it. In 2016, he started to reap the fruits of the many sacrifices made and became a complete bartender, able to combine mixology and flair bartending. 
Giorgio became fully aware of his abilities, started collaborations with important companies and participating in competitions around Europe. He was a finalist for the Loolapaloosa World Flair Championship in 2015, 2016, 2017 and 2018, twice entering the top 10; two second places at the International Flair Competition in Montpellier in 2019 and at the Just Flair Championship in 2017 in Krakow. In 2018 Giorgio founded Master Evento together with  friend Lorenzo Ferrante, to give even greater vent to his entrepreneurial vein.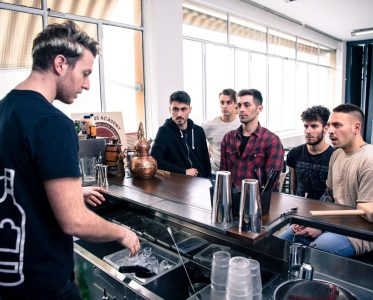 The path of an ambassador is almost like the path of a samurai
As a brand ambassador of ASTI DOCG, the charismatic and energetic Giorgio Facchinetti hones his craft and trains apprentices and followers who take on the knowledge of the bartending profession and the art of Asti presentation. He takes part in prestigious events involving Piedmont sparkling wines. His performances gather large audiences of people in love with Italy.
Giorgio also gives a huge number of interviews for the media, where he talks about the intricacies of the profession and the charms of Italian drinks.
Another way to transmit knowledge is through courses in an equipped classroom taught by the ambassador himself, as well as Flair essential, an online Flair Bartending course developed by Giorgio Facchinetti. At the same time, applicants can choose to take a personalized course or corporate training. In any case, everyone who has taken Giorgio Facchinetti's mastery lessons will take over his passion for the art of mixology and Piedmont's bubblies.