Ternopilska region, Husyatyn
+380 664 928 281 fatherswine.vb@gmail.com
The story of the family business
The winery Father's Wine VB was founded by Vladimir Buyachek. In 2010, this enthusiast planted experimental seedlings, and after a while, his debut in wine production took place; thereupon, the hobby grew into a passion and a business: albeit small, but successful – just like everything that Buyachek's hand touched. Over time, Vladimir Miroslavovich planned to organize a wine festival, but, unfortunately, never got a chance …
After the death of Vladimir Buyachek (2018), his wife Nadezhda and children – Taras and Oksana – continued the family business.
The winery's credo, which was voiced out by its founder, has remained the same: "To make wines for everyone as if you are creating them for yourself!". Today, the volume of production is 12,000 bottles per year.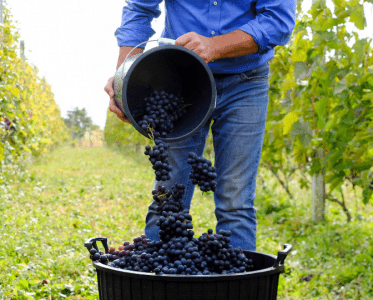 Vineyards and wines
The area of ​​the vineyards owned by Father's Wine VB, is 4.5 hectares, and the leased ones include 2 hectares. The winery has been growing such varieties as Jupiter, Johanniter, Muscat Ottonel, Riesling, Helios. In the near future, the winery plans to expand the vineyards due to planting white varieties: "Our region is ideal for them", – the winemakers emphasize. Additionally, the winery purchases in Odessa Region such red varieties as Merlot, Cabernet, and Odessa Black. The range of the wines produced by Father's Wine VB includes more than fifteen wines, most of which are produced in small volumes.
Special wines should have special labels!
To all appearances, not everyone has been able to feel the fullness of organoleptic properties of the wines produced by Father's Wine VB, but many are probably already familiar with the label. Bright geometry, colored kaleidoscope, allusion to ethnic costume, and code of generations … All this hypnotizes and you can't take your eyes off the label.
The super-team of R Agency helped the winemakers to create the logo and identity: they are built on the geometric symbolism that our ancestors used. It combines the history of succession of generations, connection with the elements, family traditions, and simplicity. This can be seen in the new logo, on the labels, and in the names of the wines. On the back of the bottle, there is a special field of a heraldic form, and the set includes stickers that may be used by everyone to create their own family coat of arms and give such bottle to their beloved ones.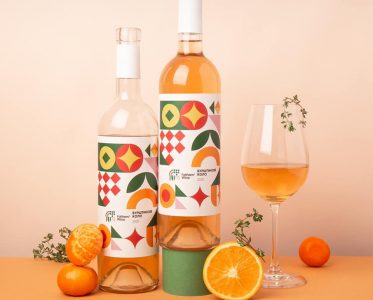 Premiere: rosé Pet-Nat
In 2019, Father's Wine VB produced rosé Pet-Nat for the first time, and this experiment was successful: in the new season, it is planned to re-start producing rosé wines as well as the trendy white sparkling drink. The winemakers also intend to produce traditional sparkling wine using the Sharma-Martinotti method.
Wine tourism
The winery conducts tastings in restaurants, so potential partners can learn about "the daddy's wines"; it receives small groups of visitors at its production facilities. "These are primarily wine lovers who come to us, and these people are interested in everything that is Ukrainian – they are tourists who have visited our country, buyers whom we meet at various festivals and, certainly, our friends. There are many tourists who would like to visit our winery, particularly, during the period of closed borders. Shortly, the estate will set up a tasting area and will be ready to open its doors for a full-scale wine tourism.