Csányi Pincészet Zrt #104
Hungary, Villányi, 7773, Ady Fasor 2
+367 249 21 41 villány@csanyipince.hu
The beginnings
Our winery was founded by the savior of Hungarian viticulture, the famous viticulturist, Zsigmond  Teleki in 1881, whose name got famous in Europe during the phylloxera epidemic. While most of the wine makers were busy saving their harvest from blackflies, Zsigmond Teleki chose the different way and invented new grape varieties, disease resistant even to the phylloxera. His spiritual heritage has been determining our estate regarding both our future objectives and everyday practices.  The winery has gone through many changes since then, and nowadays it is a massive production plant with its own vineyards- 400 hectares and its own brand, called Teleki.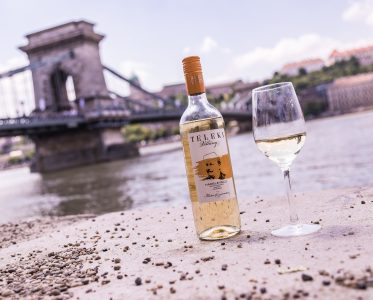 The Villányi Wine Region
The wines of the Villány Wine Region are considered to be both of excellent quality and of commercial success by experts and consumers. Even the first full origin protection system of Hungary was developed out here. While the nature around is truly beautiful, the wine remains the best attraction of the whole region. Villány has a unique microclimate. It rivals that of Bordeaux. The Villány Mountains protect the plantations from strong winds, and mild temperatures provide excellent conditions for the rich in loess soil. Taking into account all of these details, most of the vineyards produce red grapes.
The most significant vineyards
Csányi Winery plantations are stretching over the best vineyards of Villány Wine Region; the most significant vineyards are Kopár, Csillagvölgy, Jammertal, Agancsos, Ördögárok and Hársos. Our whole area is around 400 hectares. The major grape varieties cultivated in the vineyards are Cabernet-Sauvignon, Cabernet Franc, Pinot Noir, Portugieser, Merlot, Kékfrankos, Olaszrizling, Hárslevelű, and Petit Verdot. Our annual sales of 2 million bottles carry the message that we are on the right track and our wines are widely favoured.
Welcome to Csányi Pincészet winery
During your visit to Csányi Pincészet winery, you have a chance to see the greatest vineyards, where the wine making takes its first steps. The longest cellar labyrinth of Villány is located right under our winery building and stretches deep into the ground, and we welcome our guests to take this memorable walk to feel the spirit of the wine process making and history. Visiting the winery is impossible without having a look at our equipment, bottling process and storage. However, the main attraction of the winery is of course the wine tasting of the best of our collection, with appetizers to enhance the wine flavors. One of our priorities is to make our guests comfortable and memorable, therefore we are planning to open the stylish wine terrace and we will be happy to welcome our guests not just with a glass of wine but a beautiful view and atmosphere as well.