Château Vartely #19
Republic of Moldova
Orhei
MD-3501 or. Orhei, str.Eliberării, 170/b
office@vartely.md
On the Wine Route of Moldova
Château Vartely winery was established in Moldova, Orhei in 2008. It is included in the Wine Route of Moldova (Drumul Vinului din Moldova) along with the best of the Wine Heritage sites in the country. These routes offer authentic experiences for wine lovers and travelers who prefer "off-road" destinations. Château Vartely is a tourist complex with a Hotel, Restaurant, Tasting Rooms, Wine shop, Cellars, Plant.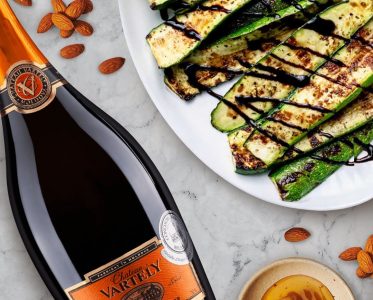 Wine range of Château Vartely
Château Vartely produces high-quality, matured wines, dry, sweet, divine wines, ice wine, botrytis, grappa, and sparkling wines according to the classic French method.
Wines are defined by the authenticity of the varieties and maintaining a correct balance in relation to the terroir. Taraboste, Individo, Inspiro, Tribute are the Vartely brands that bring home medals at international competitions.
Traditions are reborn
Local and international tourists can discover the region with an interactive map showing the attractions and activities near the Château Vartely winery. Traditions are reborn in a harmonious blend at Château Vartely Winery. Thanks to Artcor talents, Taraboste's home enriched its experiences. Cellars Augmented Reality and light projections on the oak barrels presents the Moldova's wine legend to the world. With Asociatia Nationala pentru Turism Receptor, Château Vartely project applied and won the "Most Innovative Wine Tourism Practice" at the Phoenicians' Route and Iter Vitis awards, Cultural Routes of the Council of Europe programme. "We're proud as a winery to switch on the lights and bring the wine culture education through entertaining wine tours, wine activities and tastings," – states the Château Vartely team.