Nr.1 Dacia street, Bulboaca village, Anenii Noi district, MD-6512
+373 265 0 18 93, office@castelmimi.md
One of the most beautiful wineries in the world
Castel Mimi is recognized as the visiting card of Moldova, one of the most important tourist attractions in the country. Listed within the top 15 most beautiful wineries in the world, it has managed to gather guests from over 100 countries around the world. Castel Mimi is a gem of Bessarabian wine tourism.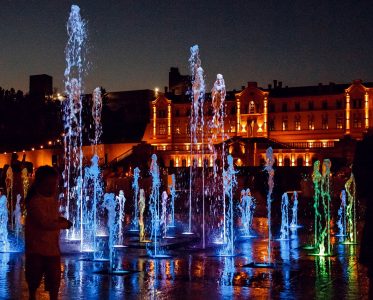 Have a walk around the historic facilities
The first Castle in Moldova, originally dedicated to winemaking, has a rich history of events that eventually led to the creation of perfect wines. Castel Mimi invites you to discover the taste of real wine, accompanied by delicious dishes, and to take part in guided tours through the underground galleries and gardens of the Castle for an unforgettable experience. The underground galleries of Mimi Castle are more than a century old. The cellars made of brick and limestone have a special charm. The impeccable historical architecture and the inviting smell of the wine from the barrels will take you to another era, in those times when the great winemaker Constantin Mimi, the last governor of Bessarabia, himself was working on creating the recipes.
Experience Moldovan hospitality
Castel Mimi has a refined restaurant "Bufnița Albă" – created for guests to feel at home, it makes its food and wine an extraordinary experience that is accompanied by traditional Moldovan cuisine with refined contemporary flavours. Moreover, the company launched a hotel Castel Mimi Boutique in the area – a unique project that combines traditional and contemporary design and a semi-Olympic swimming pool, ideal for spending some quality time in the hot summer days, and wine spa.