Bodega La Luz del Duero #3
Ctra. de Mélida, km 3,5. (47300) Peñafiel, Valladolid, Spain
+349 838 78 007, info@vinosdelaluz.com
Bodega La Luz del Duero
The land of small terroirs – this is how DO Ribera del Duero is sometimes called – because only 3% of the area is planted with vines. It is on these soils that Tempranillo demonstrates its best properties. DO Ribera del Duero spreads throughout the provinces of Valladolid, Burgos, Segovia and Soria. The vineyards are concentrated in small areas on gentle slopes with an altitude of 650 to 900 m above sea level. The soil is loose, breathable, and saturated with limestone.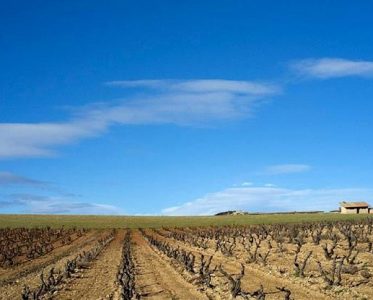 44 hectares of vineyards
From the terraces of Bodega La Luz del Duero vineyards in Peñafiel, a fabulous view of the majestic medieval castle and the wine museum opens up, and the entire tiny town of Melida, where only a bit more than 20 inhabitants are living, seems to peer into the windows of the winery itself. Bodega owns 44 hectares of vineyards, and an average annual wine production is 400,000 liters. The winery has 1300 barrels, which are partially renewed (from 200 to 300 per year). It produces such renowned wines as Iluminado Vinos de La Luz, Valpincia, Cinema, Pagos de Valcerracín, and Peñafiel Limited Edition.
Bodega La Luz del Duero produces renowned wines
Iluminado Vinos de La Luz is an iconic wine, a true world-class star. The first release took place in 2015, and the results obtained in 2019 were phenomenal: Iluminado Tempranillo Gumiel de Izan received 95 points from Guia Vinos Gourmets (Spain) and entered the country's TOP-100 best wines.
The limited release of Cinema Paraíso is possible in the best harvest years: 6000 bottles in total. The wine is aged for 18 months in medium toast French oak barrels. The wine is delicate, soft, with round tannins, and opens with a magnificent bouquet.
Pagos de Valcerracín: wines of this category are complex, elegant, balanced, with pleasant tannins and a varied palette of aromas. Peñafiel Limited Edition is a voluminous wine with velvety ripe tannins, complex, and balanced. An interesting detail: the bottles produced correspond to the number of inhabitants living in the city of Peñafiel in the harvest year. This is how Bodega La Luz del Duero pays its respects to the ancient city of Peñafiel.