73/2 Prymorska str, Chornomorka, Mykolaiv region
+380 500 69 5777
Location surrounded by nature
Beykush Winery is a family winery located close to the Black Sea in the Mykolaiv region, Chernomorka village. Eugene Shneyderis is the founder of the winery. Geologically, the land where the vineyards located is a part of the flat watershed plateau between Bugsky and Berezansky estuaries of the Southern Steppe, with formed dark chestnut loamy soils. The vineyards are literally located in a few hundred meters from the sea and are surrounded from three sides by water, they are constantly touched by breeze. Neighbourhood with estuaries and the sea serves as a large natural air conditioner, softening the climate during dry years. Wind, blowing on the vineyard, significantly reduces the risk of developing fungal diseases of the vines.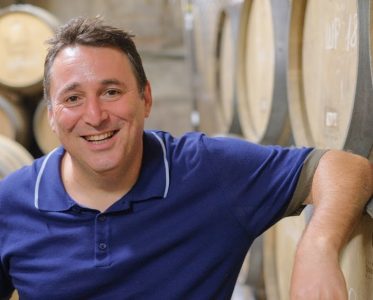 Wide range of grape varieties
Beykush vineyards grow in the unique place, on Cape Beykush, whose shores are washed on one side by Berezansky Liman, on the other by Bekush Bay. The vineyards consist of 11 hectares of French and Italian clones of white varieties of grapes – Chardonnay, Pinot Grigio, Riesling, Sauvignon Blanc, Rkatsiteli and red varieties of grapes – Pinot Noir, Merlot, Saperavi, Cabernet Sauvignon. In addition, there is an experimental vineyard with white varieties, such as Telti-Kuruk, Alvarigno, Timorasso, and red varieties, such as Tempranillo, Malbec, Pinotage, etc. Beykush Winery is of particular interest for advanced wine and gastronomic tourists, because thanks to the small-scale production and creative approaches of the owners of Beykush Winery, the line of wines is constantly replenished with experimental samples.
Tasting of Beykush wines
Red wines are always complex in aroma, with the perfect balance of alcohol and acidity. Excellent aging results. Today "Beykush" manages to create some of the most elegant wines among small wineries in Ukraine. These wines collect the highest awards of international competitions, and Jancis Robinson rated Beykush Timorasso 2018 – 15.5 points, Beykush Kara Kermen 2016 – 16.5 points.
 Originally Timorasso is a white Italian wine grape variety grown primarily in the Piedmont wine region of northwest Italy, buy it also grows in the Mykolaiv region, Chernomorka. The vineyards are 9 years old and cover 0.15 hectare. Vinification includes fermentation at 15 °C at stainless steel tanks for 14 days, aging in French oak barriques for 12 months. Beykush Timorasso 2018 – with aromas of bruised apple, acacia honey, mineral, dried herbs, and lemon confit. It's multi-layered, structured, intense, tannic, and has the capacity to develop for a long time. Food pairing: veal chop with wild mushrooms, grilled pheasant breast, meat-filled ravioli with butter and sage.
Kara Kermen 2016 is a blend of Saperavi 50%, Tempranillo 50% and served in oversized glasses to collect its aromas. By the way, Kara Kermen was created using the "appassimento" technology and named after the mythical Turkish fortress Kara Kermen, located on the site of modern Ochakiv. Thus, Beykush winemakers are not only working on the quality of their wines, but also restoring the history of the area, promoting the Black Sea region as a region worthy of the attention of the operators of world wine tourism.
Photo: Arsen Fedosenko