Åsa Kristina Johansson #132
https://www.facebook.com/asa.johansson.777158
Italy - love at first sight
Åsa Kristina Johansson is a wine journalist specialised in Italy and a wine educator. Åsa came to Italy in 2001 because she loved Italian film from the fifties and sixties and wanted to learn Italian. It was love at first sight. Following a degree in political science and journalism at the University of Florence, she now writes about wine, food, and travel for Swedish, Norwegian and Italian magazines such as Decanter (England), Quench Magazine (Canada), Allt Om Vin (Sweden) Food & Wine Italy (Italy), Espresso (Italy), Wine Table (Sweden), Svenska Dagbladet (Sweden), Vagabond (Sweden), Expressen (Sweden), Apéritif (Norway) and others.
Thanks to her many press assignments she visits hundreds of wineries every year. She has visited all twenty Italian regions and travels a large part of the year. Åsa comes to Sweden on a regular basis to hold courses and seminars on Italian wines. She is also in charge of the Italian section with teaching and writing the textbook at the new school of sommeliers in Sweden, The Wine Hub.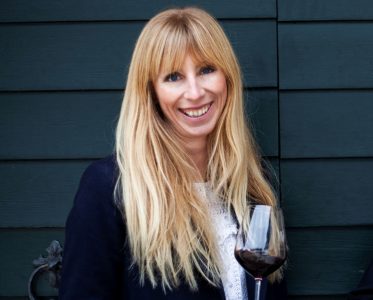 Producing her own extra virgin olive oil
Since 2019 she has produced her own extra virgin olive oil, La Collina Blu, from the olive trees on the Tuscan hill where she lives with her husband Stefano and two children. Her latest project is the first podcast about Italian wine in Sweden.
Sangiovese from Romagna
She published her material on Sangiovese from Romagna in Decanter, Special issue, Italy, 2022. Romagna is a hidden gem northeast of Tuscany. Here you find the coastal town of Rimini, the city of Ravenna where the poet Dante is buried and the world-famous Byzantine mosaics. 
Romagna has a long tradition of growing Sangiovese, but only recently quality-minded producers are taking the quality to new levels. Compared to Tuscany, Romagna makes a fruitier version, charmingly rustic that is gaining international interest. There is also the white variety albana, a versatile variety used both for still whites, orange wines and sweet, deep, dessert wines.
The gastronomy is worth the travel, Romagna is known for its succulent and welcoming cuisine. From the thin bread, la piadina to homemade pasta and seafood. Dishes that together with the local wines create a food and wine memory for life.