Armenia – the hidden track #180
Discover the bottled history - Armenia
We devotedly guard our more than 6-millenia-old traditions in viticulture and winemaking. Millennium testimonies of Armenian wine-centered culture are all over the country. The sound scientific data, Areni-1 cave complex, many millennia-old wine-presses, jars and karases (Armenian clay vessels), charred remnants of grape seeds and many other pieces of evidence prove that Armenia has an ancient and rich heritage of winemaking and viticulture. In the face of Areni-1, we deal with the world's oldest and complete wine production facility. And yet more is waiting to be discovered. And in the current era of developments we invite you to experience the renaissance of Armenian wine as after the long-lasting supremacy of brandy production, within just around the last 10 years the wine production is booming in Armenia.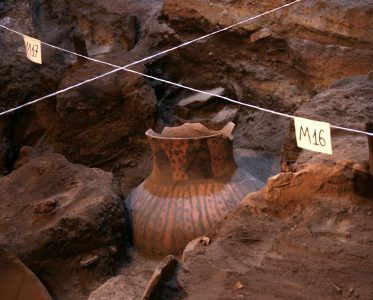 The sacred land of wine
There are several wine routes to take in order to have hands-on experience making wine and tasting the outstanding wines made by local producers. Armenian wines are world-class because of their history and terroir, particularly a very diverse range of natural conditions, volcanic soil, high-altitude vineyards, and indigenous grape varieties, as well as abundance of sunny days. Armenian wines are the silent witnesses to this — they consistently win honors!
Your next magnificent enogastronomic destination
The quality of Armenia's top wines today—whether white or red, rosé or bubbly—is frequently stellar. Five regions of Armenia offer favorable conditions for growing grapes and making wines. Each area ensures a distinctive taste of wines based on the location of vineyards and various indigenous and local grape varieties.
Ararat

is the sunniest region in Armenia and ensures favorable conditions for growing Mskhali, Milagh, Karmrahyut, and Garan Dmak grape varieties. Here, there are plenty of activities to do: winery visits, bird watching at Khosrov forest state reserve, paragliding and hot air ballooning.

Vayots Dzor

region, the birthplace of the Armenian red grape variety – Sev Areni is the gem of local wine-making art. Coming in October, you will have a full eno-gastronomic experience thanks to Areni Wine Fest.

Armavir

region ensures the majority of white grape production in Armenia. Here Garan Dmak, Mskhali and Kangun white grape varieties turn into alluring wines for dozens of winemakers and wineries. Haghtanak, on the other hand, is a red grape variety and wines from Haghtanak have a long aging potential, expressed aromas of dark berries and peppery notes. The must-see in the region is the Cathedral and Churches of St. Etchmiadzin that is on the UNESCO World Heritage Site list. If you come in May, you have a wonderful opportunity to taste delicious Armenian tolma at the Tolma Festival.

Tavush

region, the greenest area of Armenia, plays a significant role in wine-making. Banants and Lalvari grape varieties from the Tavush region are a unique addition to the local wine-making.

Aragatsotn

region is home to dozens of modern wineries also hosting guests to tour and taste local wine. Here is situated the Wine History Museum of Armenia.