ania@pink-mode.com
instagram @AniaSmolec
Wine professional from Poland
Ania Smolec is a wine journalist, wine taster, and wine communicator. She has been working in the wine industry for more than fifteen years. During her years of career, she has judged in several wine competitions: Vinitaly Concurso Enologico, Concours Mondiale de Bruxelle, Citadelles du Vins, Vinos de La Cordiliera, Selezione Nacionale Vini da Pesca, Granache du Monde, Rose Championship, Anteprima Amarone and others.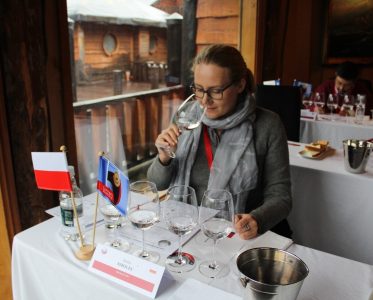 Take a glass of rosé and discover wine culture
Ania's latest project is the website www.pink-mode.com dedicated to rosé wines, rosé lifestyle, and promotion of wine culture. She writes mostly in Polish thus she is a Pole. But her Instagram profile she manages in English for her followers from other countries. She is also an editor in chief of the review "Restauracja" which is a bimonthly magazine dedicated to restaurants, chefs, and HoReCa industry in Poland www.e-restauracja.com
Operating in South America, Australia, China, Thailand
She has been living for ten years in Chile. Her base is in Warsaw but the wine activities she conducts are in different countries: South America, Australia, China, Thailand. In her work, she organizes wine tours for professionals and private clients to Chile, like the Vitis Wine Tour for Master Sommeliers. She is Producer and member of the tasting panel of Chilean wine guide Vinos con Cuento by Eduardo Brethauer. For several years, Ania has been a columnist of Concha y Toro, creating wine & food pairings for the winery`s website, brochures and social media. Columnist of Vitis Magazine; Czas Win; Gentleman; Polska Gotuje, Świat Win.