amrita@amritasinghstudios.com
+33636472016
Working with the best companies in the country
Amrita was born and raised in India. Her mother was an artist, and her father is a senior lawyer. Though she has lived across the country but interestingly, she belongs to a state which exercises prohibition of alcohol. People describe her as limitless, courageous and a reliable friend for the choices she has made in her life.
In 1999, Amrita chose to study Master's in Fashion Management. The Fashion Industry gave her an opportunity to significantly contribute to the evolution of women's fashion in India clubbed with experience in launching and establishing Global Luxury, Fashion and Beauty brands for 17 years, having worked with the best companies in the country.
It was in 2004 that Amrita tasted wine for the first time. It is not a surprise in a nation dominated by spirits. Her frequent travels to Europe and the UK generated curiosity and interest in wine. She came across a lot of wine snobs which made her realize the importance of wine education.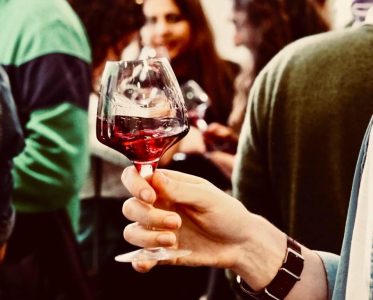 "Enjoy the journey"!
Amrita was 42 years of age when she decided to leave an established career in fashion to pursue her Passion for Wine. The choice she made brings a smile to her face as someone said, "Enjoy the journey"!
Amrita moved to Bordeaux in 2018. She completed MSc in Wine and Spirits Management from Kedge Business School, and worked her way through the WSET Diploma in Wines. She is currently a Master of Wine Stage 2 candidate. Master of Wine is her ultimate DREAM.
Global goals. Great plans
Amrita is Co-Founded CELLAR 33 (Export & Marketing Agency based in Bordeaux with INDIA). They participated as an exhibitor in Vinexpo, Mumbai and Delhi in 2022 and are exhibiting in Prowein India in November 2023. They have curated an interesting range of Wine & Spirits portfolio from Europe and will be very soon importing in India.
She continues to drive her Bordeaux-based company which she founded in 2020, Amritasinghstudios (Wine, Fashion and Art Education and Luxury Experiences) and also continues to be a registered Coach at the Kedge Business School Career Centre. Currently, Amrita also mentors 9 wine students based in India and abroad.
Amrita`s vision is to work with wine professionals across the supply chain to bring synergy between established wine countries and India. Cellar 33 in India will also provide wine education, training and promote diversity and inclusion. India has the largest youth population in the world, and she would like to create innovative content to educate on the responsible consumption of alcohol. She envisages a future where she can positively influence passionate women to embark on a journey of wine.