Wine History Museum of Armenia #165
info@winemuseum.am
https://www.facebook.com/winemuseumarmenia
Origin and development of viticulture and winemaking
One of the leading centers of viticulture and winemaking is the Near East, where the Armenian Highland is part of the Asian border. In that location, around 8000 years ago human beings domesticated wild grapes by means of natural selection. Number of scientific discoveries in the fields of origin and development of viticulture and winemaking were made here, they have worldwide significance.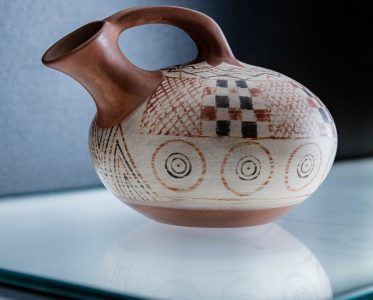 Discover Armenian wine history
The idea to ​​present the Armenian wine history, rich in centuries-old-tradition of growing grapes and making wine in a comprehensive study, has matured over the years. Various materials discovered in archeological sites, bibliographic data, and findings of ethnographic studies became the basis for creating the Museum of the history of winemaking in Armenia.
Connect through the exhibitions
The development of viticulture and winemaking in the Armenian Highlands is presented in the museum not only by interpreting facts, but also by interactive and innovative solutions. The exhibits related to viticulture and winemaking give the visitor an opportunity to get a certain idea of ​​the centuries-old Armenian culture in general.
The main exhibition hall of the museum is located at the level of 8 meters deep underground basalt rocks, where the chronological stages of wine development in the Armenian Nature, as well as the connection of wine with different spheres of Armenian history and culture are presented in detail.