Str. Alexandru cel Bun, 85 MD-2012 Chisinau, Moldova
office@ways.md
100% Tailor Made Signature Tours
Ways Travel is a Moldovan inbound Tour operator, which since 2008 has built a reputation as one of the leading specialists in tailor-made private tours and tailor-made travel to the Republic of Moldova, Romania, Ukraine, Bulgaria and the surrounding regions of Eastern Europe. We use our passion and knowledge to create the perfect trip for you and deliver it with excellent customer service. We are a small team of dedicated experts, and our focus is to create 100% Tailor Made Signature Tours for our guests.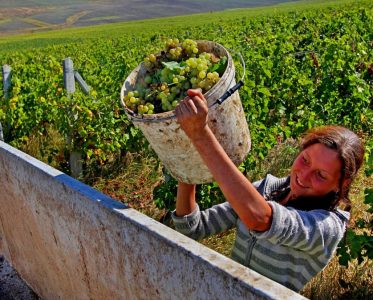 Company's values and philosophy
Individual approach to each client, efficiency and professionalism of the personnel allow us to provide touristic services of high quality. The quality of the holidays is not expressed in the kilometres travelled or in the type of places visited… It is expressed in the experiences lived, in the unique things to do or see, and in the number of stories told to friends. That's why we do not offer a list of things to do… We offer special moments and experiences in which you can actively participate, becoming part of these experiences.
Choose the right tour operator!
The Republic of Moldova is a high potential tourist market in Europe and the most important thing is to choose the right tour operator to prove it. We are a highly professional team, starting with our certified guides and finishing with our general manager with over 25 years of experience in tourism. We move beyond the borders and reduce the distance by offering a trip to every taste and comfort, from "VIP" class tours to budgetary ones.
We are pleased to present you a wide range of services we offer:
Cultural tourism;
Incentives and team building activities;
Wine tours;
Hunting and fishing;
Logistics in the organization of conferences, seminars and other events;
Accommodation at special rates;
Transportation services;
Highly qualified guide services;
Business trips abroad;
Services related to PR and advertising activity.