FB, LinkedIn: Nello Gatti
Instagram: nello.gatti

Being Ambassador for exclusive wine stories and a more inclusive wine culture
Nello Gatti is a multilingual wine professional with an in-depth knowledge of the hospitality and marketing sectors. Even if he doesn't come from a family of wine enthusiasts, Along his path he developed an unparalleled level of communication awareness thanks to his proven history at some of the most iconic events and the education given by very recognizable wine experts.
WTA 2021 Voting Winner as "Author of the year"
Writer and Reporter at Foodclub.it with his own series "Wine Star Wars" and "Wine Disasters"
Founder of lambasciatore.com the official Logbook where all the most exciting wine experiences are explained with several connections to art, history and society
Strategic Consultant, PR and Brand Ambassador for some of the most awarded wineries and Associations in 7 countries and more than 20 wine regions
Marketing advisor for hospitality groups and high-end venues for a better developing and understanding of wine culture and scenario
Export Specialist in charge of a Wine Network with a long performance history of success with individual importers, chains, investment groups and monopolies
Author and contributor for wine podcast, events and exhibitions, press releases and media content
Board Member of "Artisti del Gusto" and associate to non-profit organizations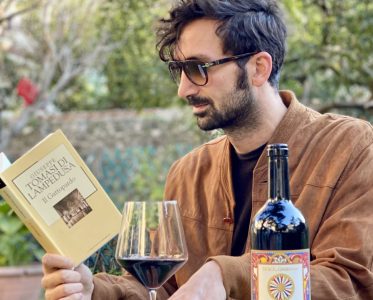 Wine beyond knowledge
"Rome wasn't built in a day", that's the motto I pursue in order to contribute to my personal and worldwide wine knowledge. I was nicknamed "The Ambassador" because I strive for a multi-sided influence which benefits everyone through a more responsible approach to wine studies for both producers and consumers, connecting wine to other subjects. I am working in different areas and ways to give back the most democratic and valued message to everyone interested in wine, both first time drinkers and Michelin-starred restaurants. Everyone's opinion matters, we're never experts enough.
Discover Campania Region – Land of Native Grapes
More than 2000 years of wine history aren't quite the real perception of Naples surrounding area, once known as Campania Felix – Happy Countryside.
Is Napoli or Campania a dangerous place? Definitely not, the only danger would be if we abandon this treasure! That's why we aim to develop inclusive guided tours to enjoy all the unimaginable biodiversity of the whole region and join forces for a better experience in Campania, from local to global community support.
We will start from those minor lands closer to Caserta, from Tirreno coast up to the Appennino, exploring this Area from the Roman Empire to the newborn Kingdom of Italy until present day's discoveries. Our route starts from Falerno del Massico and its renaissance thanks to the effort of Villa Matilde Avallone, through the hills where Spartacus was marching in a land known for native grapes such as Casavecchia, Pallagrello Nero and Pallagrello Bianco, finding in Fattoria Alois the right connection to the present days. Nevertheless, studies and experiments never gave up around here and so we are also glad to promote two distinctive productions: Alepa with her naturale wines from indigenous grapes and Masseria Piccirillo who developed the first Champenoise method from Pallagrello.
Globally recognized by the beauty of Reggia di Caserta and Anfiteatro di Capua, we're proud of this pipeline between local partners and international visitors, merging deep roots and innovative vision. We wish to gather more approval in order to help this region for a renewed 2000 years of good luck!