Facebook, Twitter, Instagram @foodwineclick
https://www.youtube.com/channel/UCfNAPxFKtrcjmlLS5O8ybjw
Food Wine Click! Wine blog
Jeff Burrows is blog and social media content creator including writing, food wine and travel and videography. Jeff has been active with his wine, food and wine travel blog and associated social media since April 2012. He loves wine and food pairing, wine related travel, and documenting those adventures in photo and video. Jeff recently completed the Wine and Spirits Education Trust (WSET) Diploma certification. FoodWineClick! has won multiple awards including a Millesima Blog Award in 2017, Born Digital Wine Awards Shortlist, and articles on Jancis Robinson and the Bordeaux Wines website. He has collaborated with Whole Foods Market, Made in France, Primo Ceramic Grills, Wine Pass Italy, Vital Choice Sustainable Seafood and with the #MerlotMe group of wineries.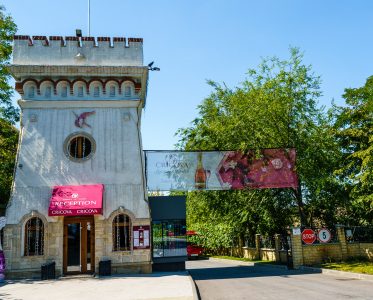 Video presentations by Jeff Burrow of Food Wine Click!
Tourist Destinations Promoted on FoodWineClick!
Montefalco in Umbria
Blog post covering Anteprima Sagrantino https://foodwineclick.com/2019/02/25/anteprima-sagrantino/
Moldova
French Wine 101 series – a series of brief introductory posts to individual French wine regions, aimed at new wine drinkers. Posts are short, including only key information and examples of wines to try in affordable price ranges