Ijevan Wine-Brandy Factory #11
9, Yerevanyan Str., Ijevan, Tavoush region
+374 11-99-91-91 info@ijevangroup.com
Keeping up with the time
Ijevan Wine-Brandy Factory is one of the first wineries in Armenia that was established back in 1951. The factory is considered to be the gates of the Tavush region. With unique brandies, grape, fruit and berry wines, fruit vodka and a wide range of canned products it represents Tavush and also Armenia to the world. 
Still from the primal times people from Tavush have cultivated grapes, squeezed juice of grapes and made wine from that juice. Times are changing and people's interests too, being replaced by new and modern equipment, yet people's interest toward grape and wine making doesn't expire but it becomes newer and people start to understand the secrets of these fabulous beverages in a new way. With confident steps Ijevan Wine-Brandy Factory goes forward to reach new 82 heights and to celebrate new victories.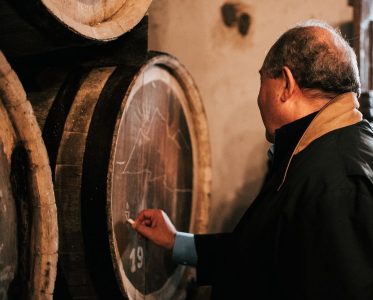 Renovation, innovation and the latest technologies
In 2005, the factory was acquired by businessman Emin Lavrentievich Yeghiazaryan and underwent radical changes. Thanks to the more flexible policy conducted in recent years, the production has been strengthened, the product range of the factory has multiplied, reaching about thirty types. Large-scale investments were also made in the direction of factory renovation, introduction of the latest technologies and equipment, establishment of own vineyards, staffing with specialists with scientific degrees and education abroad. All this allows the factory to keep pace with time and science.
Tour to the vineyard and wine cellar
Today, the vineyards cover more than 300 hectares of land. The gardens are located in the Ararat Valley. Experienced specialists of the National Agrarian University of Armenia participate in the selection and cultivation of grape varieties. The factory receives grapes mainly from Tavush. The soil and favorable climatic conditions of the Ararat valley allow to obtain cognacs with a unique aroma and wonderfully refined wines.
The most famous of the factory's wines are "Mkhitar Gosh", "Sargon", "Ijevan red", "Ijevan white", "Areni", "Ijevan selective", "Sapor" and other grape wines.
The tourist can visit the vineyard and wine cellar, taste wines and Armenian lavash and cheese here. Tour language: Armenian, Russian, English.