Wine & Spirit Tourism International Trade Fair #97
France
Parc des Expositions, Reims
alexandra.leonhart@wst-fair.com
The world's first trade fair dedicated to wine and spirits tourism
Last spring, Alain MARTY, President and Founder of Cercle WB (ex. Wine & Business Club) announced the creation of the world's first trade fair dedicated to wine and spirits tourism. Today, the appointment is made: the inaugural edition of Wine & Spirit Tourism – International Trade Fair (WST) will be held from March 12 to 14, 2023 in Reims (France), city of coronations and Champagne. This new international trade show is a unique opportunity for the wine & spirits industry to meet tourism professionals who will be tomorrow the best ambassadors to promote the global wine tourism offer.
WST will highlight a wide range of international exhibitors specializing in these fields, who will meet the needs of tour operators, travel agencies, MICE buyers, etc., from all around the world. The organizers have the ambition to welcome 300 exhibitors from 25 producing countries, all being players in the tourism industry, such as tourist offices, hotels, spas, museums, etc., and of course wineries and distilleries, with a dedicated offer.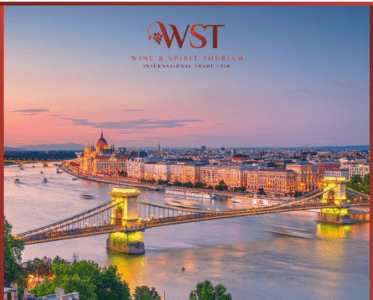 Participants from all over the world
More than 1,000 tourism professionals from 50 countries are expected to attend this first edition. Tour operators, travel agencies and other travel buyers, as well as players in BtoB services (communication directors, incentive agencies, Presidents of tasting clubs, etc.) will discover the global wine tourism offer. With a new, dynamic and promising concept, WST has the support of several key players in the sector, such as the Reims Tourist Office, or Hervé Novelli, President of the Conseil Supérieur de l'Œnotourisme and former Secretary of State for Tourism.
3 days of business development and friendliness
During these 3 days, exhibitors will have the opportunity to highlight their home product and their identity, while promoting their offer of experiences around wine and spirits. Thanks to a calendar of pre-programmed meetings, WST exhibitors ensure privileged and qualified contacts with stay buyers, future partners and clients. In addition, the show will be punctuated by numerous exchanges and events. Conferences will be organized to discuss the latest market news and the strategies implemented to promote companies wine and spirit tourism offers. Finally, WST will organize two prestigious evenings within champagne houses, on March Sunday 12th and Monday 13th, 2023.